Economic Trends and Human Resources | NY Employee Benefits
By Robin J. Anderson
Senior Economist, Principal Global Investors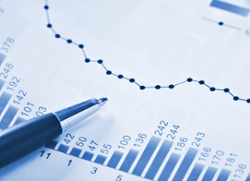 Global economic trends have a profound impact on human resource management with effects on everything from talent management, hiring, outsourcing, investment strategies, wages, asset management and business development. As globalization continues to shrink the world, human resource departments are transforming themselves into strategic business partners with senior leaders in order to effectively lead their organizations. A look at current economic trends through the perspective of human resources paints a picture of what matters most to U.S. markets.
The global and U.S. economies operate in the context of secular themes – trends that may last more than one business cycle. Those secular themes include: the credit cycle in emerging markets, the commodity super cycle, and the return of the U.S. consumer.
I call these themes "The Great Unwindings." Let's take a closer look:
The Chinese Investment Boom: After years of unprecedented investment in U.S. markets from China, we're now seeing a slowing in Chinese growth with impacts felt around the world. The relationship between the U.S. and China is shifting, which has an enormous effect not only for those two countries, but the wider global economy.
The Commodity Super Cycle: Since the start of the year, oil prices have bottomed and rallied, the dollar has moved up and down, and interest rates have fallen to near historic lows only to bounce back. With all the news and data at our fingertips, it is important to decipher what matters for markets and what does not.
The End of the U.S. Middle Class Squeeze: Since the late '90s, the U.S. lost 6 million manufacturing jobs. However, we're finally seeing this trend reverse and have gained 866,000 jobs since 2010. A skilled labor force and increasingly competitive wages mean that Chinese companies are even moving operations to the U.S. More broadly, the labor market is looking more "normal" in the U.S. The unemployment rate is declining quickly and that should hopefully lead to stronger wage growth. Coupled with lower gas prices, real incomes should see the benefit.
The gain in manufacturing jobs is significant, but it's important to note that these jobs today are much more sophisticated than those a generation ago. Jobs are more likely to be found in industries involving chemicals, machinery, and transportation equipment than in textiles.
There remains, however, demand for traditional "blue-collar," workers and high-skill jobs that can't be shipped overseas, like plumbers, truck drivers, or electricians. Demand for these types of jobs should pick up especially as boomers retire. Going forward, as robotics and advanced analytics continue to develop, I expect more demand for highly-skilled manufacturing jobs and for statisticians and data scientists in the manufacturing sector.
So how does the end of the middle class squeeze affect employers and human resource professionals?
As the unemployment rate has declined, the labor market has shifted from a buyer's (employer's) to a seller's (employee's/prospective hire's) market. We have seen wage pressures slowly rise nationally as the unemployment rate has dropped, and that trend should continue. Large firms like Wal-Mart and Target have increased wages for their lowest paid workers to reduce turnover. Tight labor markets mean recruiters have to increase initial offers and, more broadly, HR professionals increasingly have to worry about retention.
These longer-term trends translate into near-term views for the U.S. and global economic growth, interest rates and inflation, and federal and global central bank action. HR policies, practices, benefits and strategies should be fine-tuned according to market factors facing any business.
commodities
,
consumers
,
credit
,
economic trends
,
globalization
,
human resources