Why Buy Group Health Insurance through a Broker? | Brio Benefits
Employers have a lot of choices when it comes to buying group health insurance, including going directly to a carrier (or one of its agents), buying online, or going through a broker. Direct-to-carrier paths make it more difficult to shop the market across product lines, and buying online can leave the employer responsible for navigating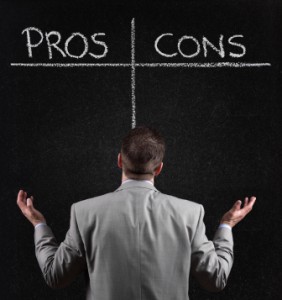 "representative" quotes, difficult terminology, Patient Protection and Affordable Care Act (PPACA) compliance and ongoing service issues. Good brokers, on the other hand, have the market, compliance, and product knowledge to help employers save money and appropriately manage risk. They will typically offer hands-on experience, free top tools and resources, and a one-stop shop for programs and services. United Benefit Advisors (UBA) is a partnership of the country's leading independent brokers, a unique model that offers the "Wall Street" savings, resources, and efficiencies of a large centralized company along with the "Main Street" personalized service and entrepreneurial spirit of a local business. In fact, that's why we like to call UBA Partners "advisors," not "brokers." There are many questions you should ask before hiring an advisor, but first and foremost, benefit advisors should have the heart of a teacher in order to effectively guide you through the complex maze of regulations, legalities, coverages, plans, and options.
A benefit advisor's primary job is to orchestrate the competition of insurance carriers by compiling a complete and accurate submission of what your company is looking for, and making sure each carrier in the market receives the same information. Consider them to be like your own personal shopper. They present your business to insurers in the most effective fashion and use their marketplace knowledge and carrier relationships to negotiate the most favorable terms and conditions for your company. In addition, a good broker can provide additional insights to you on the carrier's strengths, weaknesses, and past performance. But, wait! There's more.
An advisor's service to the client should continue after the bid process. Depending on the broker and the relationship, brokers will assist their clients with claim difficulties, employee communications, notify and explain upcoming and current regulations, risk management and all other areas relating to benefits and compensation. In our business, we also provide many tools and resources to help your human resource department or tasks because benefits and HR go together. When one is functioning at a high level, it supports the efforts of the other.
Even before the bidding process, your benefit advisor can help you decide what benefits are important to you, how you want to structure your total compensation, your budget, and your requirements. They in turn present all of this information to the most appropriate carriers and return to you with the best options for your business, saving you lots of time. This two-step approach allows independent evaluation of the most beneficial relationships for your company to pursue.
Competition among brokerage firms and among insurance companies are essential tools in helping businesses learn what the marketplace has to offer. A structured advisor evaluation and selection process is the best way for employers to ensure they receive optimum value and gain the competitive advantage and long-term cost management they are striving to achieve. Advice and service are widely available, but the question is: Are you getting good advice and service? Make the right choice.
benefits broker new york
,
new york employee benefits
,
NYC benefits broker