Wraparound Excepted Benefits to Launch with Two Pilot Programs | NY Employee Benefits
By Danielle Capilla
Chief Compliance Officer at United Benefit Advisors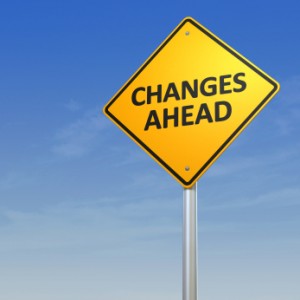 Health plan sponsors would be permitted to offer wraparound coverage to employees purchasing individual health insurance in the private market, including the Marketplace, in limited circumstances, under a new Final Rule issued by the Department of Labor (DOL) and other federal agencies. The Final Rule, published March 18, 2015, sets forth two narrow pilot programs for the limited wraparound coverage. One pilot program allows wraparound benefits only for multi-state plans (MSPs) in the Health Insurance Marketplace. The second pilot program allows wraparound benefits for part-time workers who enroll in an individual policy or in Basic Health Plan (BHP) coverage for low-income individuals, which was established under the Patient Protection and Affordable Care Act (PPACA). The wraparound coverage would be an excepted benefit. Excepted benefits are generally exempt from certain requirements of federal laws, including ERISA, the IRS Code, and parts of PPACA.
General requirements. To be allowable by either pilot program, the wraparound coverage must be specifically designed to provide meaningful benefits such as: (1) coverage for expanded in-network medical clinics or providers; (2) reimbursement for the full cost of primary care; or (3) coverage of the cost of prescription drugs not on the formulary of the primary plan. The limited wraparound coverage must not provide benefits only under a coordination-of-benefits provision and must not consist of account-based reimbursement arrangements.
The annual cost of coverage per employee (and any covered dependent, defined as any individual who is or may become eligible for coverage under terms of a group health plan because of a relationship to a participant) must not exceed the greater of: (1) the maximum permitted annual salary reduction contribution toward health flexible spending arrangements (FSAs) ($2,550 for 2015); or (2) 15 percent of the cost of coverage under the primary plan, including both employer and employee contributions toward coverage. The wraparound coverage is also subject to non-discrimination rules that prohibit preexisting condition exclusions, favoring of highly compensated individuals, and discrimination based on health status.
For more information on MSP coverage standards, part-time employee standards, reporting and qualifying dates for the pilot programs, download UBA's free PPACA Advisor, "Wraparound Excepted Benefits to Launch with Two Pilot Programs".
excepted benefits
,
Health Insurance Marketplace
,
individual plans
,
multi-state plans
,
part-time employee insurance
,
wraparound coverage